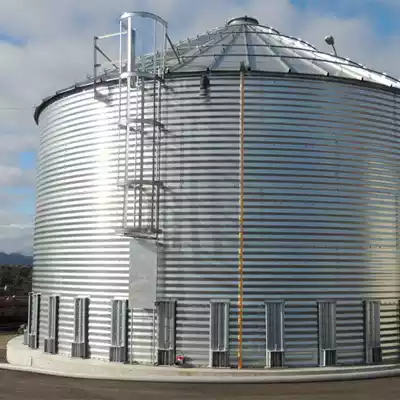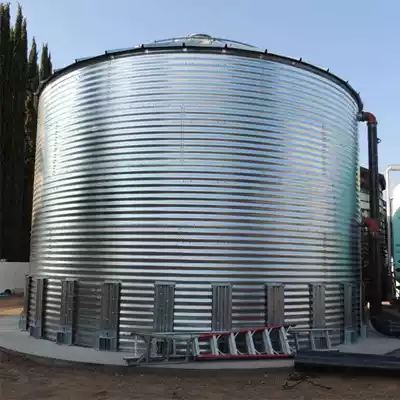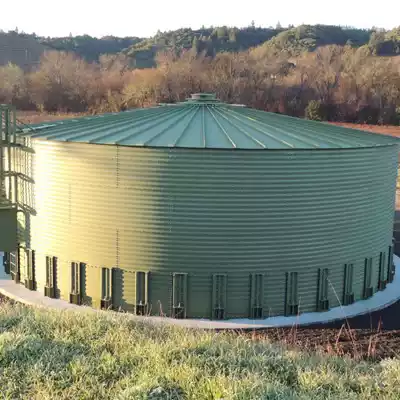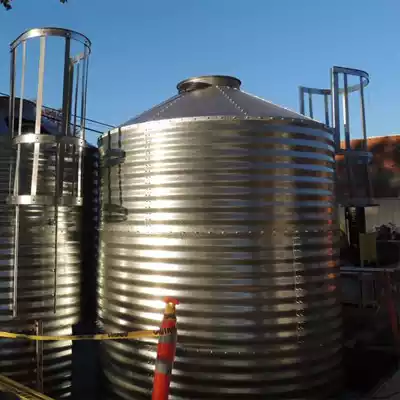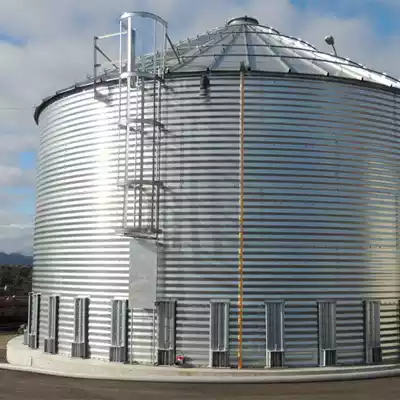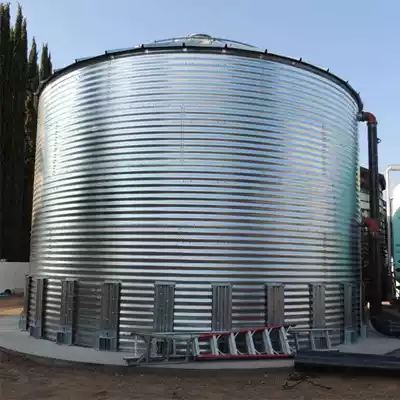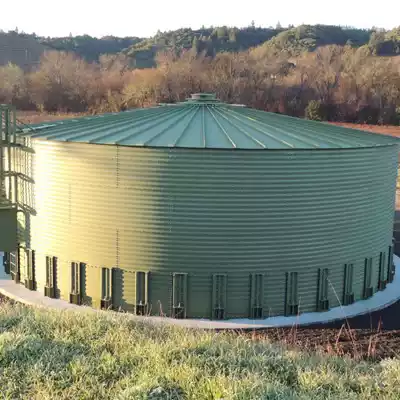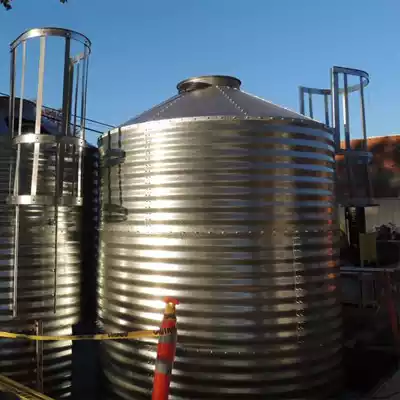 Corrugated Steel Water Tanks
Steel Water Storage Tank
One Clarion corrugated steel water tanks are made with high-strength, hot dip galvanized (HDG) steel for bulk water storage. The large water storage tanks are durable options for potable water storage, irrigation, fire suppression, and the food and beverage industry. Corrugated water tanks are compact and lightweight for shipping, customizable for project needs, and quickly installed on site.
These tanks are strong and designed for use in all weather, wind, snow and seismic conditions and have a very long lasting warranty. We also carry lighter but sturdy corrugated tanks for areas with less extreme weather conditions. Ask us for help in picking which tank is best for your environment or see also: AquaDot Corrugated Water Tanks.
If you're looking for a DIY corrugated tank, our 5,000 gallon water tank may be the answer you're looking for.
Steel Water Tank Features
Hot Dip Galvanized coating
722 gallon to over 600,000 gallon tanks
Corrosion resistant
Durable liner options-NFPA 22 equivalent
Roof options - 0pen top, flat top, inverted Both J rib or V rib available
Concrete, steel and gravel floor options
Up to 20 yr. warranty
Steel Water Tank Benefits
Large storage capacities
NSF-61 rated flexible liners
Resistant to wind, snow, and seismic activity
Light Weight panels
Multiple customization options
Extended lifespan from 30-35 years
Easy shipping and cost effective
Corrugated Metal Water Tanks Details
Our innovative design has corrosion resistant panels and heavy, AWWA approved flexible liners. Corrugated Steel Tanks are made with hot dipped galvanized steel, making them ideal for potable and non-potable water storage. Steel water storage tanks can hold up 722 gallons to over 600,000 gallons of water and other liquids. Made with G115 and G140 galvanization steel, tank structural engineering conforms to all calculations required by ASCE 7-10, the structural code written for all structures that hold water.
The hot-dip galvanized (HDG) coated steel makes this corrugated steel tank a perfect choice for chemical, industrial, power/utility, and bridge/highway projects due to its unequaled strength in the harshest environments. Offered with open tops and a variety of roof styles, suitable for both structural and aesthetic considerations. Available in flat, as well as 10 degree to 30 degree roof designs for flat and open J rib or V rib roofs.
Check out all of our tank options and additional appurtenances available in our Corrugated Tank Flyer or talk with one of our tank specialists.
See Corrugated Tank Details & Specs Here:
Steel Water Storage Tank Applications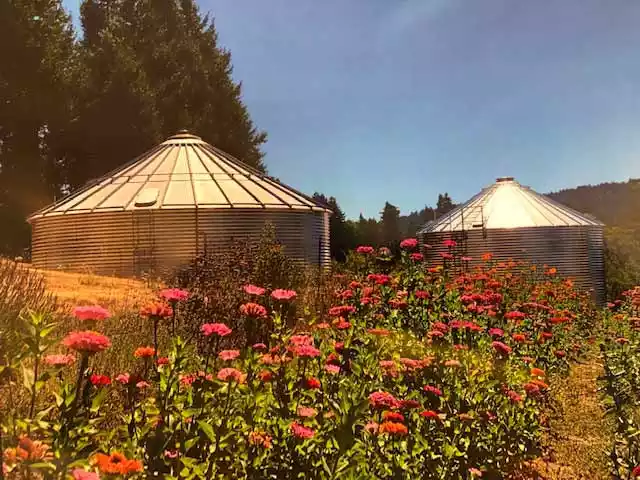 Water is necessary, and in high-demand, making steel water tanks ideal for many industrial, municipal, and storage applications. Corrugated steel water tanks are used for fire protection, everyday water use, irrigation, stormwater storage, rainwater harvesting, and more.
Other uses include:
Fire Protection
Mining
Process Water Storage
Irrigation Water Storage
Water Treatment
Frac Storage Tanks
Fresh Water Storage
Drinking Water Storage
Greywater
Underwater Filming
Agriculture
Corrugated Steel Tank Installation
We fabricate and deliver your corrugated water tank panels to your location for onsite installation. Our tank calculator will help us you define the usable gallon requirements for your tank. Once we have your tank measurements and type of tank you need, we will fabricate your tank panels for delivery. HDG sheets range in gauge depending on the engineering calculation for your specific tank.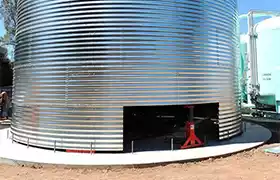 Once your site has been prepared and uniformly leveled, assembly will begin. Tank wall panels, made of carbon steel, are usually installed on a concrete foundation. Steel floors are not necessary unless tank is engineered to be self-anchored and installed on a compacted granular/road base ring foundation. Tank walls are seismically anchored to the foundation as needed. Safety appurtenances are assembled at the site. They may include guardrails, ladder systems, deck access, catwalks, bridges and more.
Interested in buildig your own DIY Water Tank? Visit our page AquaDot 5,000 gallon corrugated water tank kit.
Find out more about your tank installation here.
Corrugated Steel Tank Line Drawings
Line drawings are also used as a tool to incorporate corrugated steel tank aerial view, side view with elevation specifications, and detailed dimensions of each element of your tank from top to bottom, including any custom features. Line drawings can include any appurtenance for job-specific safety requirements.
Steel Water Tank Frequently Asked Questions
Corrugated Steel Water Tank FAQs
Galvanized steel water tanks are a cost effective option, saving you time and money compared to other bulk storage solutions. Capacities, liners, coatings, and additional appurtenances all contribute to the overall price of our corrugated water tanks. Because our light-weight panels are shipped and assembled on site, you also save on installation costs. Replacing corrugated bolted steel tanks when they reach the end of their lifespan is half the cost compared to epoxy coated tanks. Have more questions about our corrugated steel water tanks price? We can help. Give us a call at 1-863-262-7656.
Because water is such an important commodity, the applications for corrugated steel water tanks are seemingly endless. From potable drinking water storage, to domestic water storage for everyday use, storing water in a corrugated steel water tank provides durable, reliable water on demand. Tanks can also store water for fire suppression, irrigation, and even wastewater.