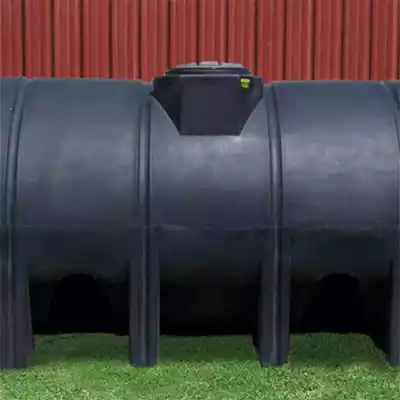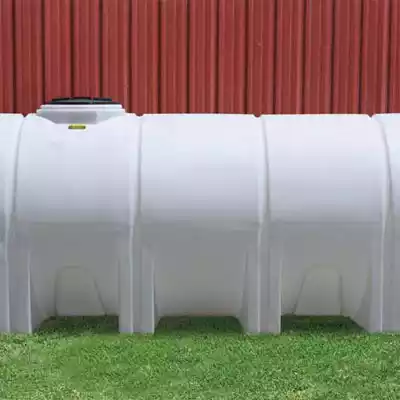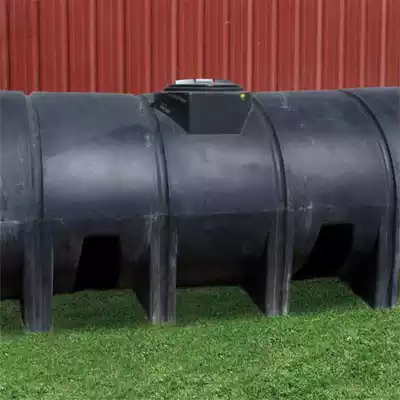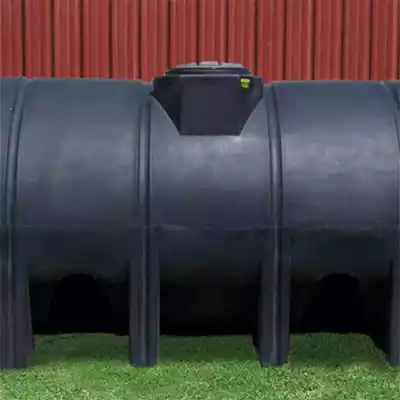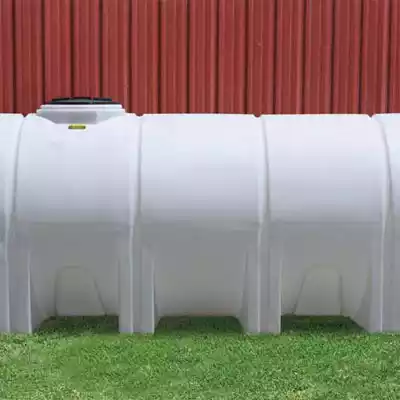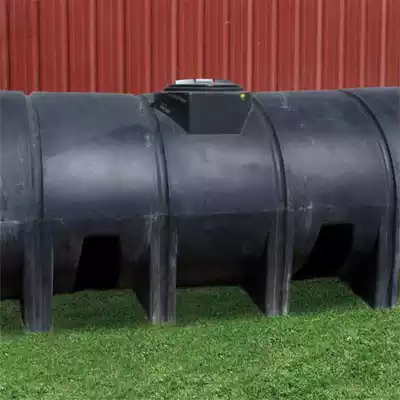 Plastic Water Tank
Horizontal Plastic Tanks
Our plastic water tank comes in styles of 1000 gallon poly tank, 1200 gallon plastic tank, and 1600 gallon plastic water tank. Water storage tanks are used in conjunction with water tank sprayers and floaters to make a variety of applications easier and more efficient.
Plastic Water Tank Features
10" vented lid
Gallon markers
Molded legs for easy support
Variety of color choices
Plastic Water Tank Benefits
Made of durable poly materials
Versatile applications
Economical tank choice
Variety of sizes
Plastic Water Tank Details
Made from virgin polyethylene resin, the plastic water tank has molded grooves for steel hoops that secure and support the tank. Horizontal plastic tanks also have convenient gallonage markings at the end of the tank to allow for an accurate and economical use of water and chemicals. Molded legs support the tank for easy application in various scenarios. The plastic water tank is even equipped with molded partial baffles to prevent weight shifting of contents during transport.
All horizontal plastic tanks come with a flat bottom style to allow for easy mounting on trucks, trailers, or tank stands . The 1000 gallon poly tank is also available in a "full-drain" model that slopes from the sides and the ends to allow for complete draining of the tank. It can also replace the water tank on the 1000 gallon water trailer if a new tank is needed. The 1200 gallon plastic tank and 1600 gallon plastic water tank models are elliptical leg tanks with low centers of gravity and side fill wells, making them easier and safer to service. The 1600 gallon plastic water tank can be used as a replacement if needed for the 1600 gallon water trailer.
Skids are available for plastic water tanks to allow them to be easier to load and unload on trucks and trailers. Horizontal plastic tanks come in two color options—natural, translucent white or black, which is algae-resistant.
Horizontal Plastic Tanks Specifications
| | |
| --- | --- |
| Capacity Range | 1,025 - 1,600 Gallons |
| Diameter Range | 48" - 69" |
| Height Range | 53" - 60" |
| Length Range | 133.5" - 126.5" |
| Weight Range | 300 lb - 525 lb |
Horizontal Plastic Tanks Applications
Horizontal plastic tanks can be used in a variety of applications. Sometimes called nurse tanks, these plastic storage tanks can be used to store a variety of items, from water, fertilizer, herbicides, and even agriculture chemicals. Visit our Specialty & Custom Made Tanks page for more options.
Horizontal plastic tanks have a wide variety of applications and uses for what they can store and where they can be serviced. They can store potable water, are FDA approved, and have high impact strength and UV stabilization for outdoor weathering.
Frequently Asked Questions
Plastic Water Tank Questions and Answers
Our water storage tanks come standard with a UV-resistant coating which will slow down algae growth. For additional UV resistance, you can consider replacing the stock tank with a black tank. It's good practice to thoroughly clean poly tanks 3 to 4 times a year with bleach to prevent algae growth. You can also put chlorine in the tanks to achieve a similar result.
The longevity of a plastic water tank depends on several factors, including the tank's application. Rigorous use or lack of proper care will wear tanks faster. Most of One Clarion's plastic water tanks have a 3 to 5 year warranty.