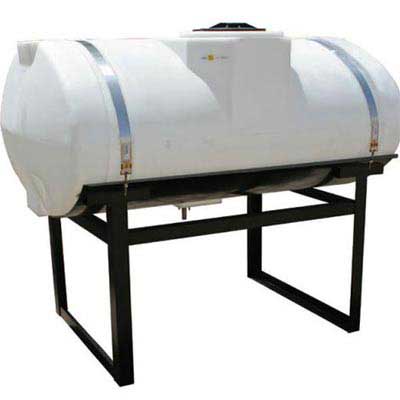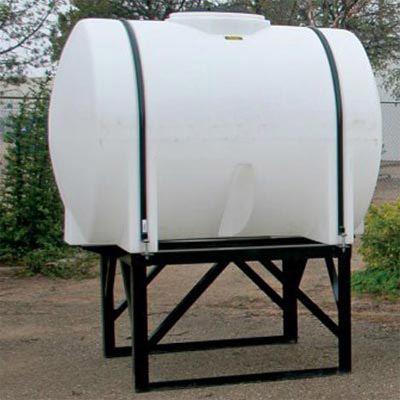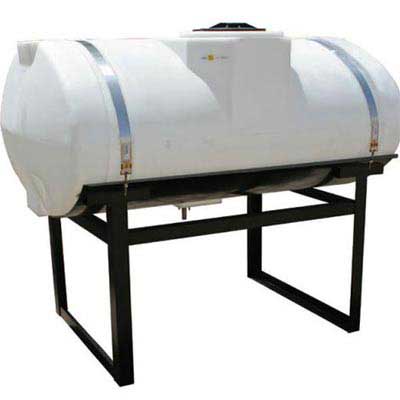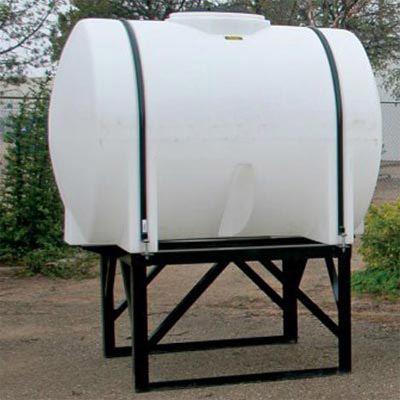 Water Tank Stand
Elevated Tank Stand for Plastic Tanks
A water tank stand elevates a poly liquid storage tank, lifting it off the ground to prevent damage and to stabilize the tank. The elevated tank stand is a useful industry product that can hold up plastic tanks of varying capacities. Elevated tank stands are made for 125, 230, 300, and 525 gallon water storage tanks.
Water Tank Stand Features
Angle iron frame
30" or 48" stand assemblies
125 to 500 gallon leg tanks
Standard poly bulkhead fittings
Water Tank Stand Benefits
Fits different industry needs
Holds variety of tanks
Durable construction
Reliable liquid storage
Water Tank Stand Details
A water tank stand is made with a choice of different leg sizes, from 48 inches, 30 inches, or 18 inches. The stands have an angle iron frame and come with poly or stainless-steel fittings. Skid runners with a water tank stand help it from sinking into ground that is soft.
The water tank stand can hold a variety of types and capacities of plastic tanks . Tanks for our tank stands are available in standard white or black, which is algae resistant. These tanks and tank stands are designed for non-petroleum fluid. Specific gravity tanks hold 12lbs per gallon of material.
Product Specifications
| | |
| --- | --- |
| Stand Assemblies | 30" or 48" with Saddles |
| Sizes | Holds Tank Sizes 500, 300, 230, or 125 Gallons |
| Frame | Angle Iron Frame |
| Fittings | Standard Poly Bulkhead or Stainless Steel |
Elevated Tank Stand Applications
An elevated tank stand can be used in a variety of applications and industries. In agriculture, commercial, or industrial applications, a water tank stand fits various needs for liquid storage. They can hold tanks that store a variety of non-petroleum liquids, depending on their intended use. Water tank stands can be fitted for leg, horizontal, and elliptical tanks.
Frequently Asked Questions
Water Tank Stand Questions and Answers
Water tank stands are made from angle iron, with stainless steel fittings in several sizes. Water tank stands have a platform that is predrilled for the tank mounts to bolt onto with legs to support the weight of the full tank in standard sizes of 48", 30" or 18" legs.
To store a water tank off the ground, a good solution is a water tank stand. The elevated tank stand provides a sturdy metal base for the plastic tank to rest on. It will support leg tanks filled or unfilled from 125 gallons up to 525 gallons.